time seems to be whizzing by uncotrollably the last few years (hope its not just me) bit of a shock when i saw that it was september last year that i declared the sump bolt on "borrowed time". it started reminding me recently with a few drips on the drive, so i dropped the oil yesterday.
one small victory for sump swapping on the vauxhall diesels, they are reverse flow cylinder heads (inlet and exhaust ports on the same side of the head) so that means no downpipes to move out of the way! For the same reason the sump is unique to the 1.7 diesel and vauxhall capitalised even more by making it larger to increase the service intervals.
More weapons grade nerd stuff, they used the same ductile iron cranks as the 1.8 8v big block engines, but the main and big ends were induction hardened to withstand the shock loads from the huge compression ratio and self ignition. Also look at the size of the con rods, they almost touch the crank webs ! People often cite this over engineering and weight of components as the reason that diesels dont rev very high. It is a small contributing factor, but most of the reason is the speed at which diesel burns and the fact that combustion is set off so late (compared to petrol engines) it just has less time to burn it.
close up of the sump plug "boss" no threads left whatsoever,
new gear to go on, genuine sump gasket, its a weird gasket i could feel that it had metal strip inside it to add strength, plus it also has dowels round the bolt holes to stop you over tightening and distorting the sump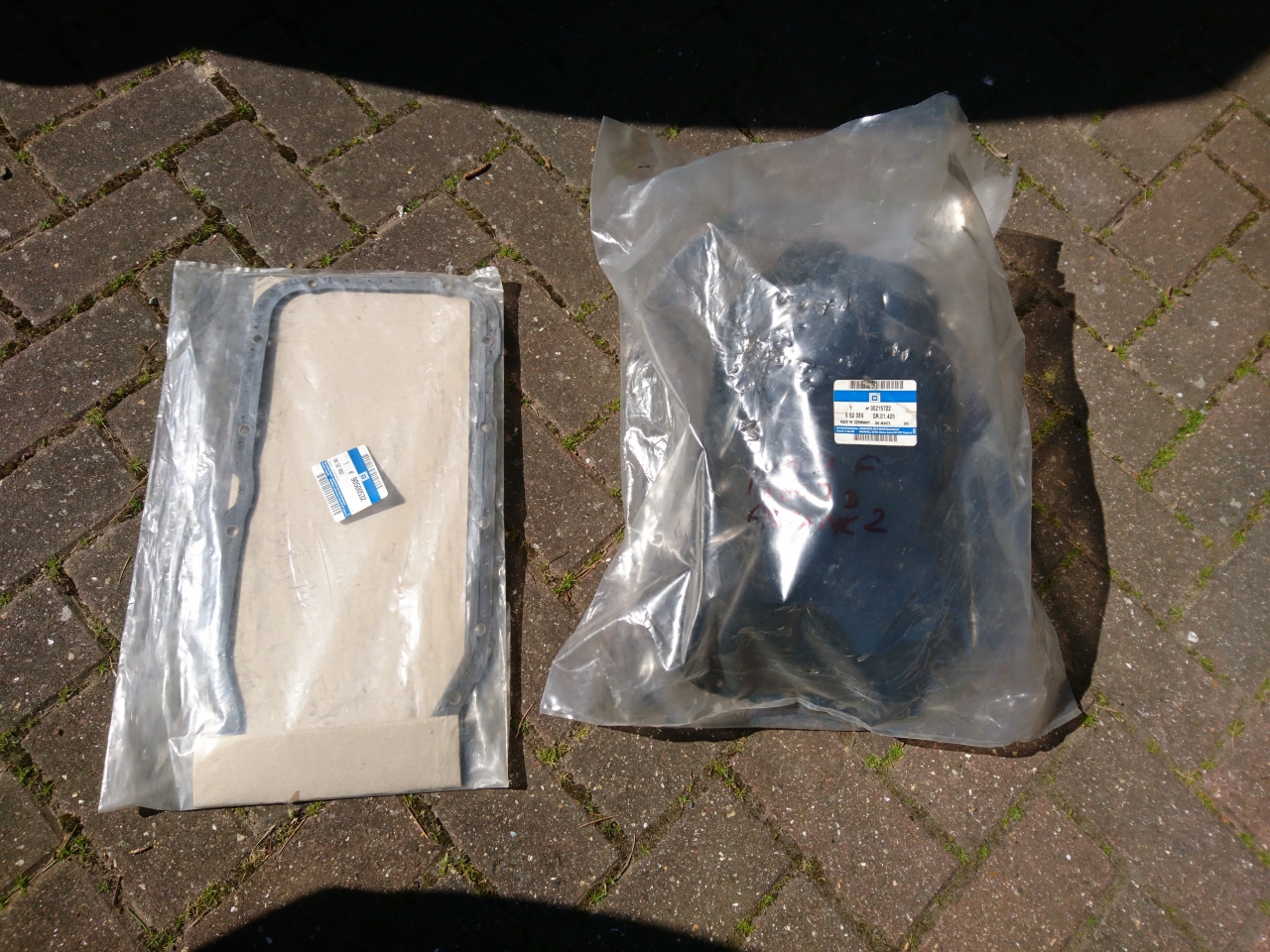 all buttoned up. i dont go as far as painting bolts, sorry
this is a working daily driver