My original Show Us Yours thread is old and lost its pictures so I thought I'd start again since it looks like it's about to undergo a partial restoration.
This could be a long post!
Bought in April '96 as my first car, I think I paid £3500 for it as a standard 1990 1.6GL. They were everywhere then and I know 11 people with mk2's at the time so I knew a bit about them already.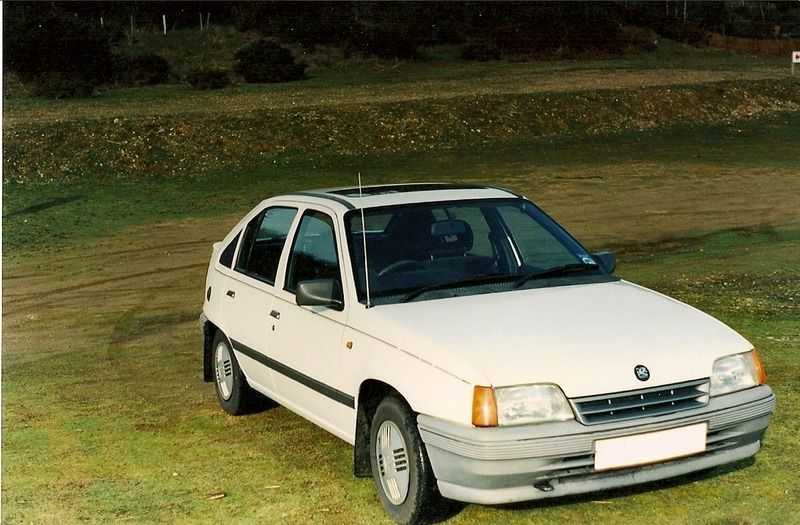 Enjoyed the car as it was, I wasn't that into cars then, got interested in Vauxhalls and wanted a 2.0 16v, couldn't afford to insure a GTE so was looking for a Cavalier or Calibra 16v. After looking at a lot I found them to either be in poor condition or silly money (in 1997/8) then I found out about Courtenay Sport who were close to me, spoke to them and done a bit of investigation work and found out that I could have the LET put into my car for less than a decent Cavalier or Calibra 16v and it would be cheaper to insure it too!
Early 1998 I joined the waiting list for a LET, had the arches tidied up for the first time! Fitted gte rear lights, GTE bonnet, Sri rear bumper, and as I couldn't find a late Sri/SXi or CD bumper, fitted a carflair front over bumper cover. Who remembers them? Also Cavalier mk3 alloys fitted, still on the car.
March 1998 uprated brakes, 16v rear beam and Bilstien dampers with lowered springs fitted. It handled so much better and I remember keeping up with a standard GTE through the corners but losing it on the straight bits.
June 1998 was LET time, Courtenay had the car a month and it left them with the standard LET and F20 box fitted. It wasn't cheap. The car had done around 80k at this point and the Let had about 30k on it. As the engine bay was empty I had it tidied up and resprayed.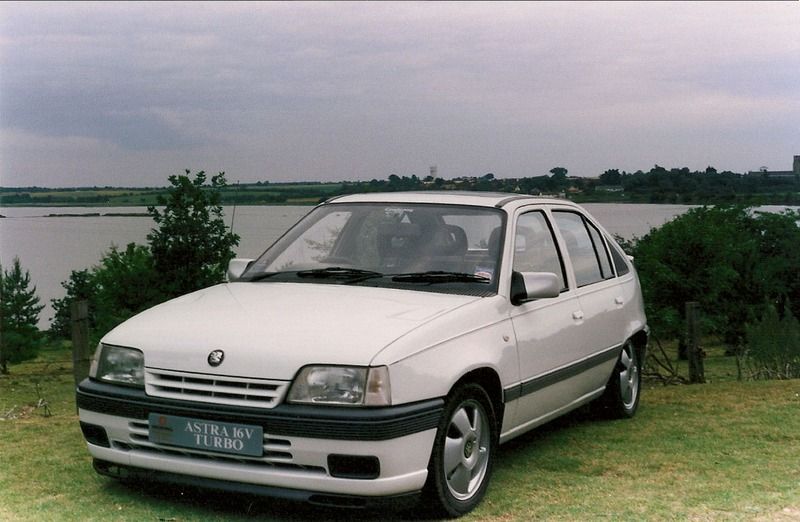 I enjoyed it for the next few years, found a CD front bumper, lost the door locks, sprayed the front grill, door handles and a few other bits. Fitted Cavalier GSi front seats.
2000 I found a complete CD in a scrap yard, on top of an SXi estate, stripped the entire interior for my car, although mine had a black dash and plastics the seats and carpets weren't up to the CD quality so they all went into mine. Found the interior to be in good order although I didn't lift the sound deadening in the front footwells….
2001 crashed it! Pulled out in front of a car trying to look around parked cars. New front bumper, wing and indicator later it then had the porous head problem. Two head repairs fixed it, the first fix failed after a few hundred miles.
2002 replacement sills, all the body work done on the car has been done by the same person, he's retired now so trying to find someone new who I trust and has an interest in the car.
From this point it became a second car and had summer use, garaged through the winters.
2003 replacement chip Courtenay chip CS2 which upped the power to 230bhp, also Quafe LSD fitted with a lightweight flywheel.
2006 found a complete Champion interior, comfiest seats I've had in it, always meant to get the door cards trimmed to match, one day.
2006 I had a custom intercooler made for it, this was then rolling roaded to set it up and it made 250bhp. Removed the lowered springs and fitted standard GTE 16v springs with the bilstiens, I couldn't take the crashy ride any longer, it looked better lowered but now drove a lot better.
From 2006 mortgages, wedding, babies got in the way of the car, it has always been on the road and used though the summers but not much more done to it except I got rid of all the GTE bits. Brand new lights, original bonnet went back on, Arches tidied up again! SXi grill replaced the painted original.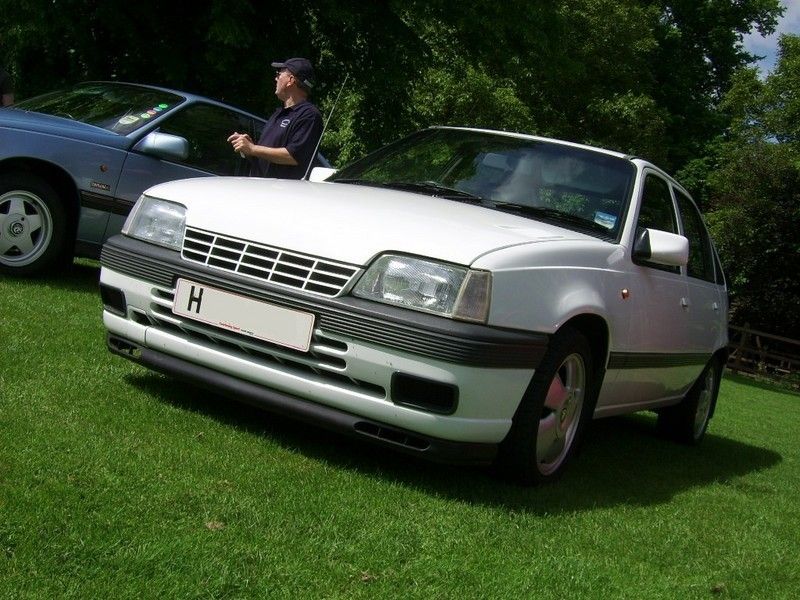 2008 Carcoon bought for winter storage. Bonnet swapped back to the original item.
Ill add more when I remember it.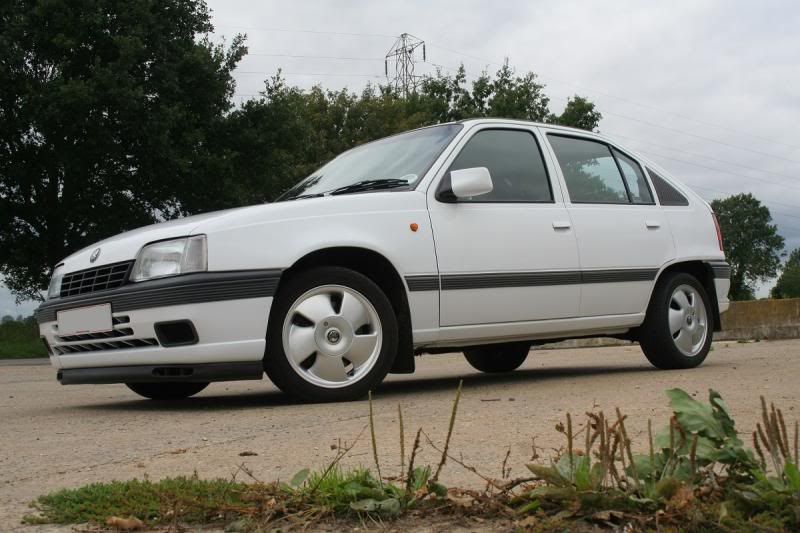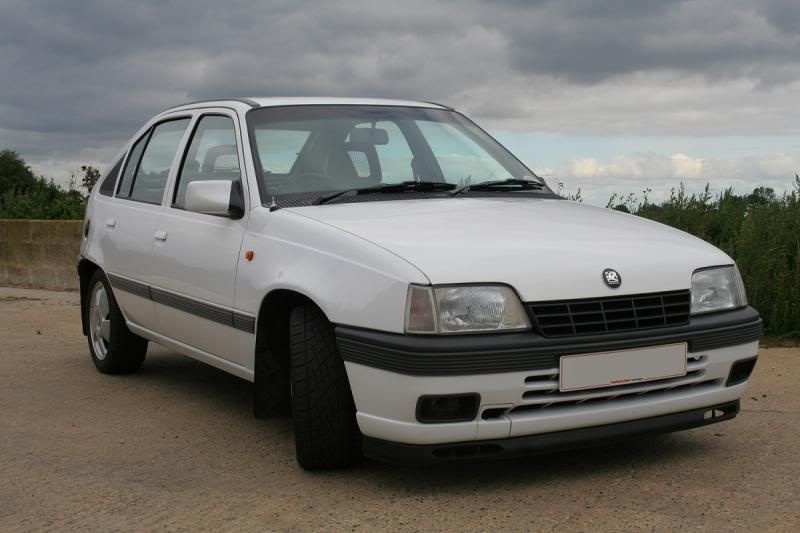 2015 the cars now done 156k and after a bit of bad running it's now better than ever, finally got round to curing the leaky sump with an 8v gasket, then…..