Hello peeps what can i say i took the plunge and bought the champ off Kev Read, didn't waste any time this time round as when it came up for sale previously in Nottingham Kev beat me to it LOL, anyway big thanks to Kev
top bloke.
Anyway last week 29th Sept Thursday it was a hit and miss of what to do
go down on a train Monday or wait for a miracle to happen, miracle happened a mate of mine rang me and said he had a Toyota Hilux to drop off in Essex and did i want to go
i agreed instantly and rang Kev to let him know i was on my way down to Essex, got my things together while my mate was on his way to pick me up 4 & half hour's later we were in Essex we met up with Kev at Tillbury Docks and whilst waiting for my mate to finish whatever he had to do i had a good look around the Champ and picked up on the few things that were mentioned in the for sale thread and a couple of other things that didn't catch Kev's attention anyway on the drive back to Kev's above all the high note's from the throttle bodies and the raspy sound from the exhaust i felt a great sense of comfort not only from the clean well looked after leather recaro's but from how smooth the ride was the combination of the lowering springs and the billstein's were spot on, we went back to Kev's to check and exchange paper-work then went for a cruise and picked up some spare's from his lockup, filled up with £43 of regular unleaded from BP + £8 MacDonald's & then Kev dropped himself at home
, on the drive back from Hornchurch to West-yorkshire the car didn't skip a beat even though the reserve light started to flash 212 mile's later near the Show-case Cinema's mmm impressed!!!!,,,,,,,im liking the Champ very mucho's for some of its other quality's,, ,, Ltd Edition, leather, alloy's, 82000 mile's fsh, engine rebuild + loads of new parts less than 2000 mile's ago the list goes on & on, its been parked in the back garden under a car cover till today it was my day off so first thing i did was get it cleaned.
here's some fresh pic's after it's mini valet,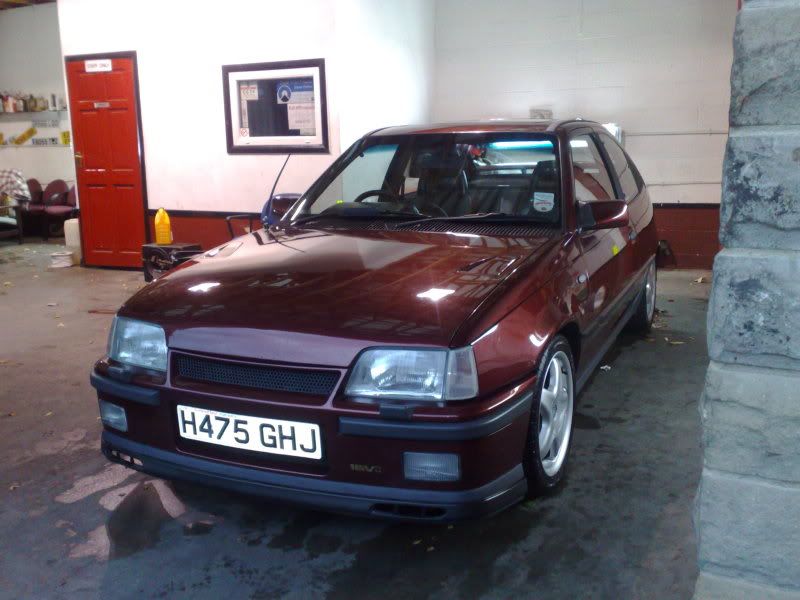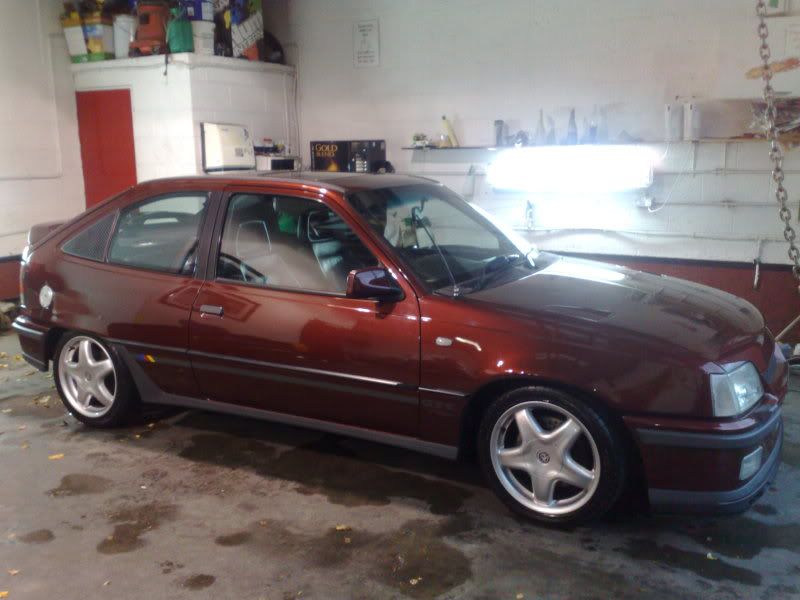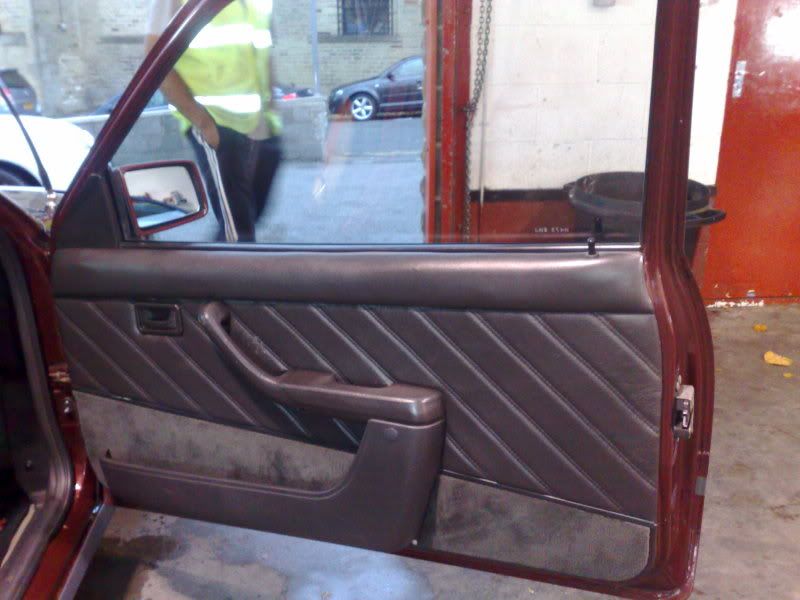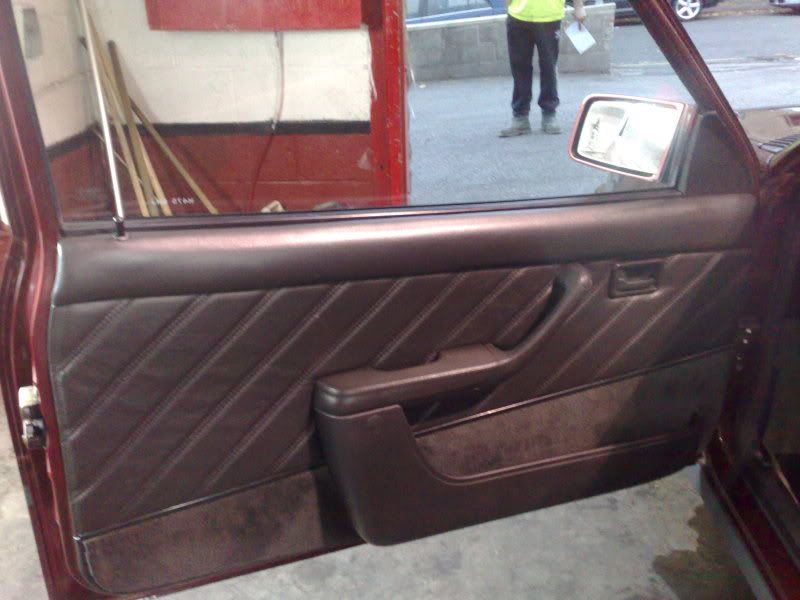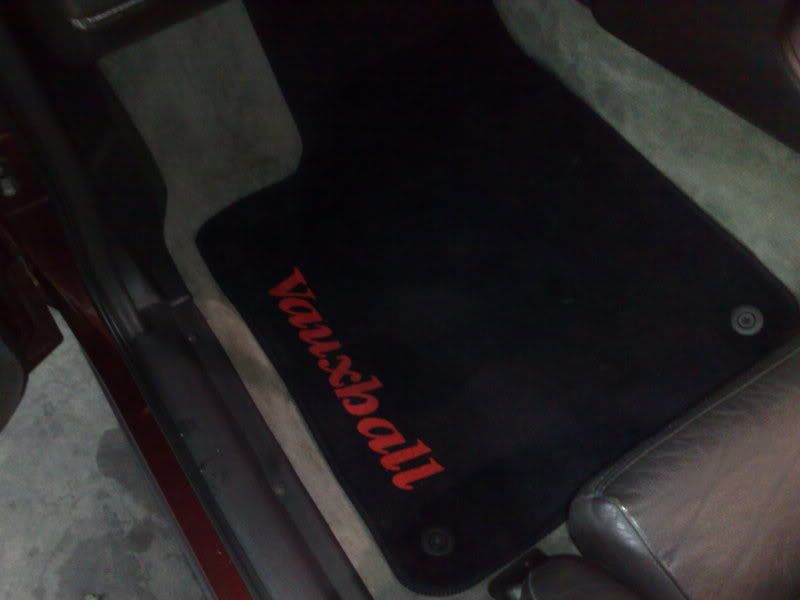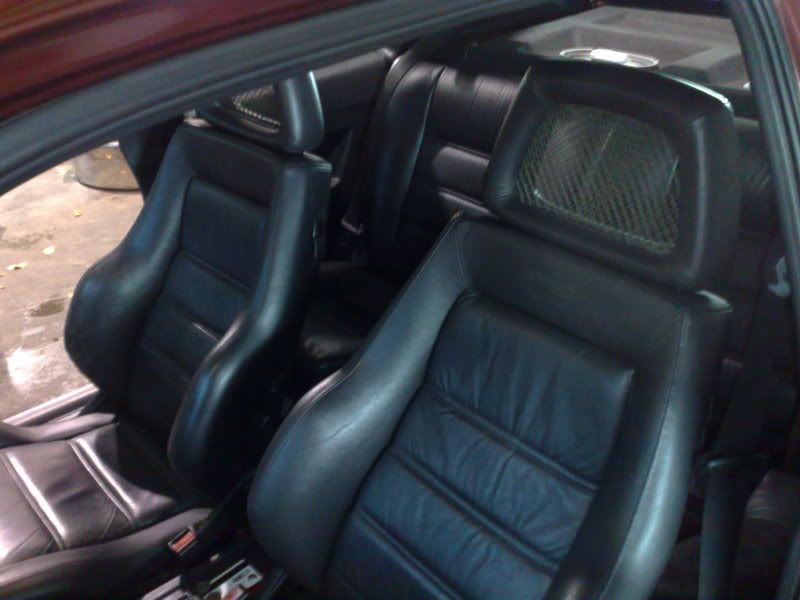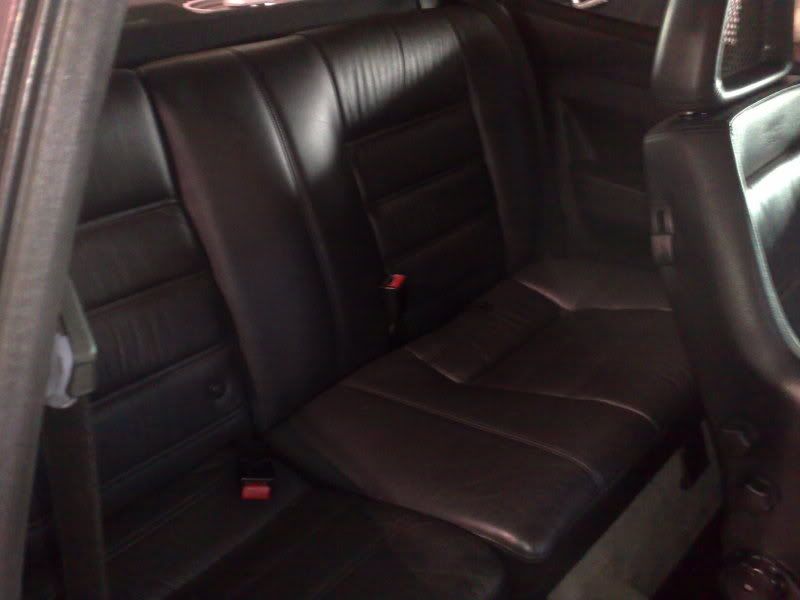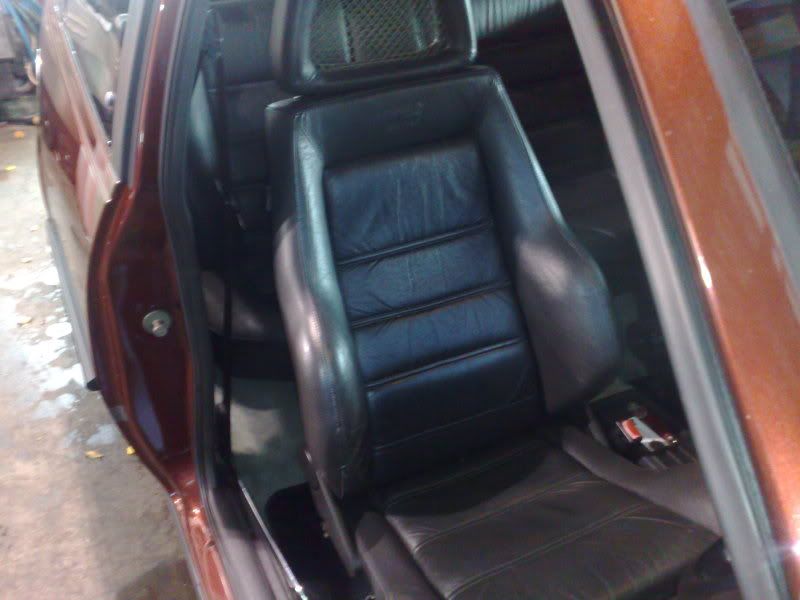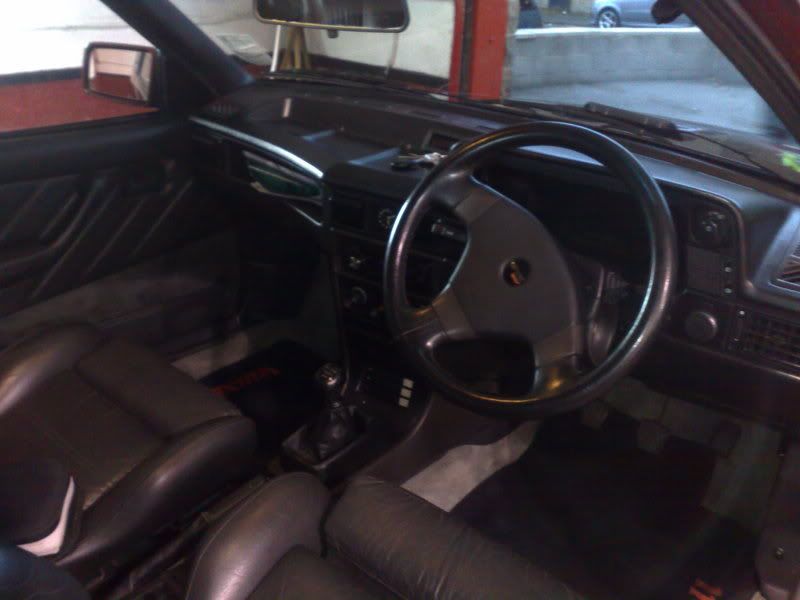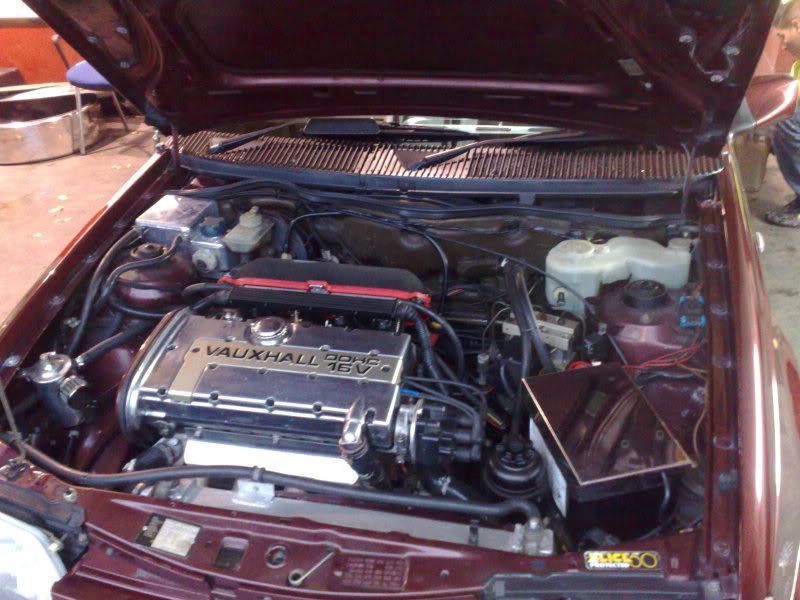 Ok engine spec,
Fully rebuilt c20xe
Direct to head QED throttle bodies
Emerald ecu
Itg air filter
Alloy oil catch tank
Bailey alloy header tank with coolant level indicator
Alloy battery cover
Chrome heatshield
Thermotec heat wrap
Magnex full stainless exhaust system
Polished cam cover
Coil pack conversion
Suspension, wheels and brakes:-
Bilstein shocks
Bilstein lowering springs
Hi-spec 300mm grooved & drilled front brake disc conversion
Braided brake lines all round
Speed line 16" wheels with new tyres all round
New steering rack