Thought it was about time I started a build diary on this as I've been planning it for the last three years while I've been building my GTE. The car in question belongs to my better half Amanda who has owned it for the last 9 years. It's a 1.6 8v Astra mk3 Arctic, with the Arctic meaning it has aircon as standard. The bodywork needs a little tidy up here and there but it is solid with no rust. It's got just over 50K on the clock and it's been dry stored for the last three years. It has always felt under powered so the idea of a 3.0 V6 conversion popped into my head some years ago and now things have started to happen. I have 99% of parts required for the conversion so there is no excuse with only time being my limiting factor.
How the Astra looked back in Feb '08, it's being dry stored so hopefully still looks the same. When the body work gets tidied I have some brand new Irmscher side skirts and Irmscher rear top boot spoiler to go on, thank LMF
I removed the puny lump back in Feb this year but haven't had the time to do anymore with the car since then due to other projects getting in my way.
The donor 3.0 was from a late spec ex-police Omega saloon, I managed to sell the shell less engine on so it cost next to nothing.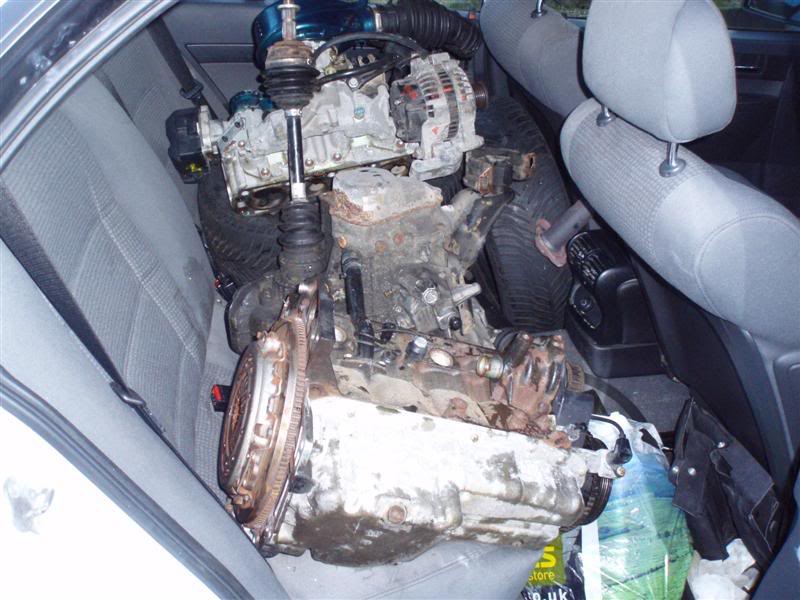 A few extras I've got for the project include BTB stainless down pipes with 2" primaries leading into 2.5" main system. I'll be getting a local company to make a custom 2.5 " with 200 cell sports cat and twin box system.
F28 mechanical drive with ATB, still waiting to be checked over with my gearbox man. He's only had it 8 months so I better chase him and make sure he's not dead. I also had this blasted as the paint on it looked terrible.
When I pull my finger out my **** and get some time I'll get some more progress pictures up. In the mean time I'll crack on with the GTE engine rebuild and SRi repair/restore.