Re: Pigeonrat's 1989 GTE 16V
Rust, rust, rust, as always. Cavity wax, ha! Would be interesting to think where we'd be if GM galvanised their 1980s output...given their mechanical strength, we'd probably still be overrun with them!
Inspired by the interest in the poor old GTE, I've popped out to the garages with the camera;
Usual holes in the front inner arch;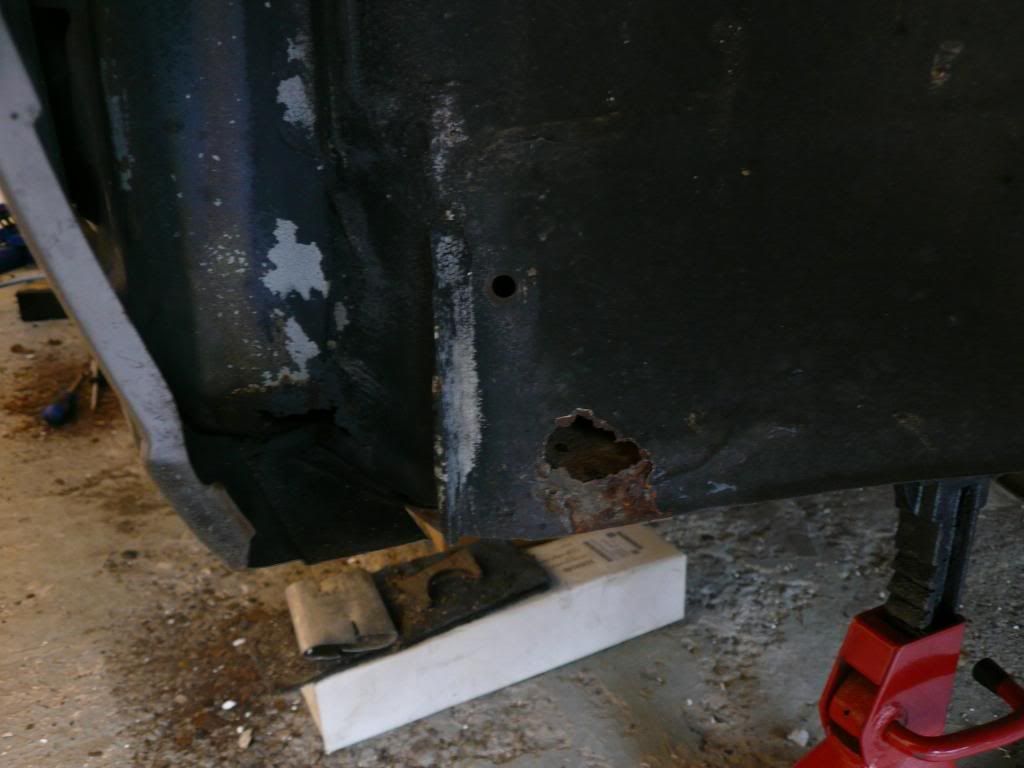 Front hasn't suffered quite as much as the back...
...which, after a session with a big screwdriver, is looking alarming, if not quite horrific by Mk2 standards!
Fortunately the inner sill doesn't appear to be in too bad a shape, but the outer sill is...unpleasant, shall we say. Annoyingly it was considered "not too bad" when the arches were done, and stupidly I haven't had the sideskirts off since.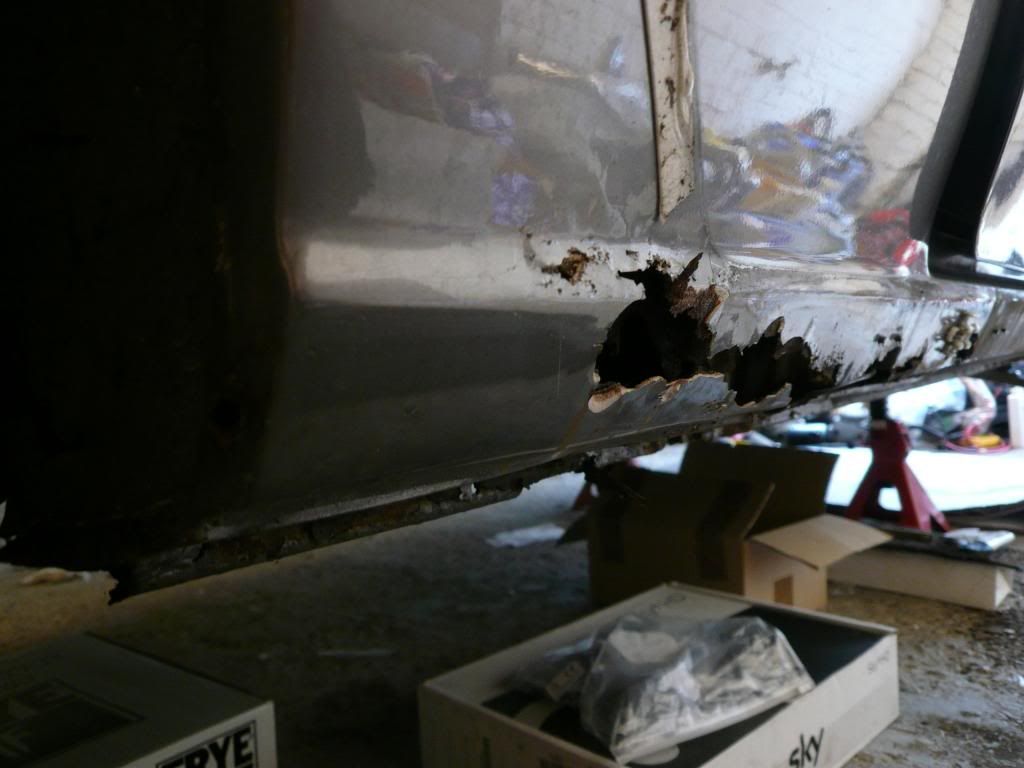 New sills ready and waiting.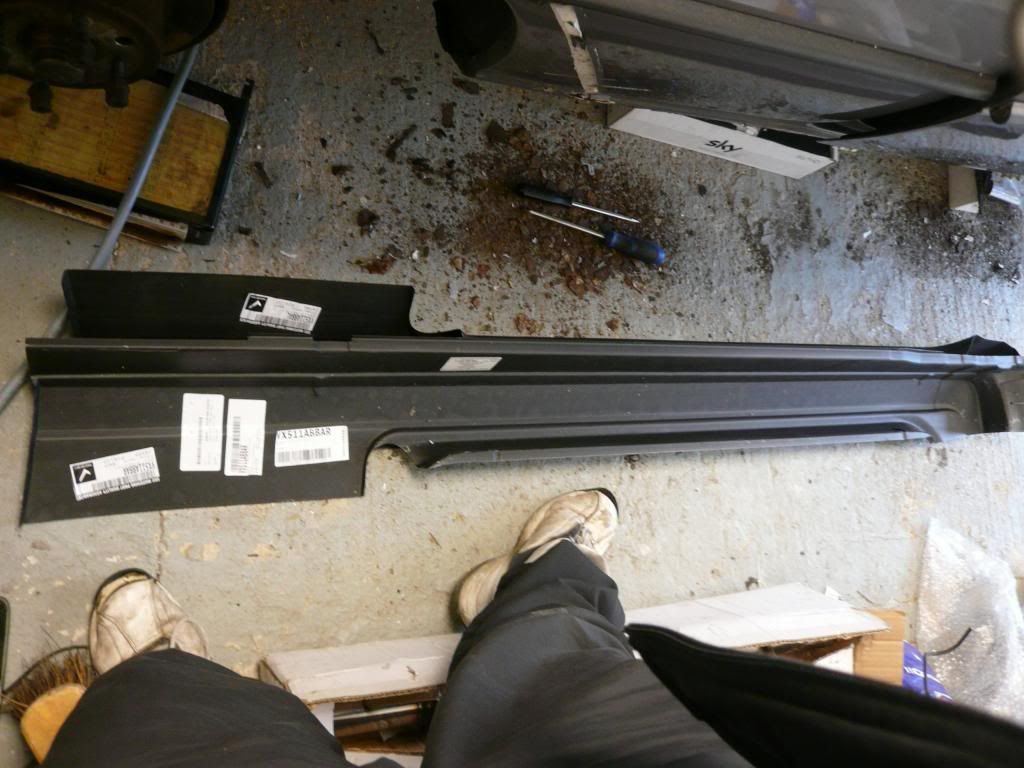 One thing I have done is sort out the front bumper, AGAIN. Remember the sob story about drilling the holes for the washers in the wrong place? Well, there'll be more pics when it goes back on, but for now the bodyshop has filled in the rogue hole very nicely and repainted, as you can see. Yes, I was embarrassed...
Gratuitous pic of the SR in hibernation too, surrounded by the various GM panels which will eventually find their way onto it, along with a new custom-made Pilkington bronze-tint windscreen to OE spec;